Laurie is happiest when spending time outside in her garden planting a variety of veggies, tomatoes and flowers. She has lived with multiple sclerosis (MS) for over twenty years; the last two years making her love of gardening activities very difficult. Solution: her husband built raised beds that allowed her to adapt to the limitations of MS and continue enjoying fresh homegrown food.
Her husband Bruce, being good with the tools and having an eye for detail, worked with her to design and build the raised beds. He spent a couple of weeks planning the boxes for the garden to ensure that there was enough space in between to give Laurie the space to zip around on her  Zappy Scooter.  Constructed with three levels, the beds make better use of the space. Once the boxes were built, Bruce hauled in sand for the bottom of the planters to provide better water drainage. Then they completed the process by filling the boxes with rich organic dirt. With both the high planters and her Zappy scooter, she has successfully planted and tended to her garden this season.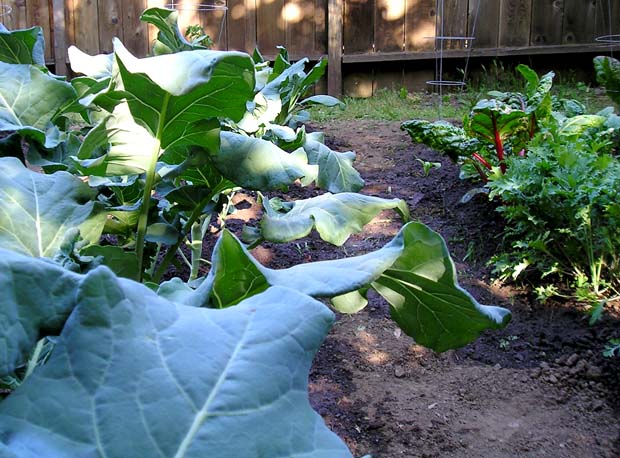 Our first garden together
Her love of having a food garden started a number of years back. Laurie and I had a magical summer together planting and growing a garden. We both feel that sharing in a garden with a close friend was an amazing experience. After her husband rototilled the soil for us, we spent the weekends running to the nursery picking up our organic fruits and vegetables and then planting them in our garden. We even shared in buying the ladybugs that would eat the aphids off of our plants. We had always been close friends but spending time together in our garden and growing our own  food we developed a deeper connection.
That summer both Laurie and I spent our days in the garden basking in the sunlight, feeling the warm dirt running through our fingers. We share the love of getting into whatever we were doing and being covered in dirt from head to toe which added to our connection with Mother Earth. When we moved into the warmer days of summer the plants would grow at warp speed. It's magical to see from day-to-day how from a small seed sprouts into a plant and  soon after developing their fruits or vegetables. The added bonus of working in our garden is that we absorbed more Vitamin D from the suns rays.
Once everything was ready to harvest, we would spend our weekends in the kitchen cooking together and making feasts for our family and friends. Everyone enjoyed the fruits of our labors.